Today is the first day of my summer vacation; ok, this afternoon marks the beginning of that sweet time that belongs to me. The first thing I did was watch the
YouTube video of Malala Yousafzai
speak to the UN assembly on the occasion of her 16th birthday and the inaugural "Malala Day". This amazing 16 year old Pakistani teenager who survived a brutal attack on her person by the Taliban for the crime of going to school, humbled me with her words and gave me goosebumps as I listened to her invoke the great leaders of history who fought for dignity and freedom with only words as their 'weapons'.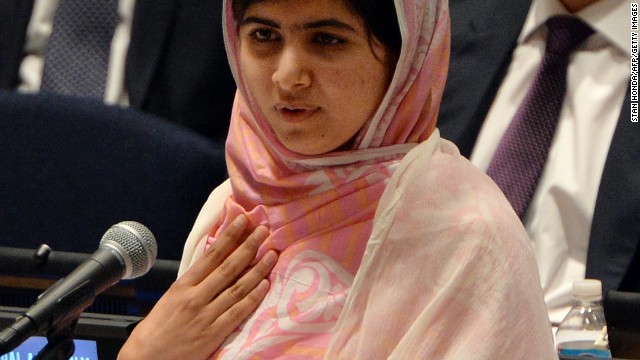 "One child, one pen, one book and one teacher can change the world." I will take those words with me throughout my vacation as I reflect on my teaching practice this year. I will remember her words and her voice when I begin classes in September.
Still thinking about Malala's words and listening to
Krista Tippett's interview
with Sarah Kay, the spoken word poet (
featured on TED
), I scoured the local garden store for whatever was left to plant in my sorry balcony garden that I have neglected since the traditional planting weekend of May 20th. I found something amazing; the intersection between Sarah Kay's 'rediscovery of wonder', her love of words and Malala's message of the power of young voices to change the world.
These two young women, Sarah Kay and her mission to help the young find their voice in spoken word and Malala who understood that the Taliban's bullets will never silence the voices of women and children bring me joy. If you take the time to listen to either of them, and if you have the privilege of being a teacher, I hope you remember them when you walk back into your classroom. Words matter. Voices count. "One child, one pen, one book."